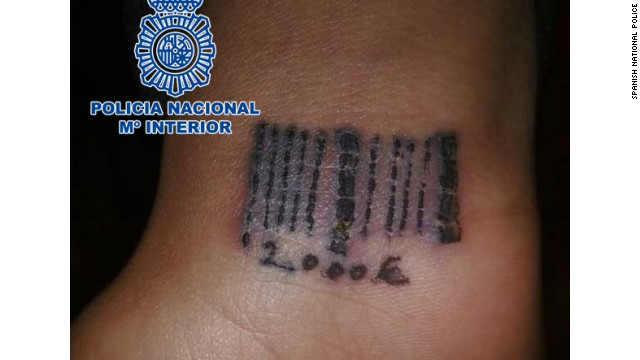 http://edition.cnn.com/2012/03/24/world/europe/spain-prostitution-tattoo/index.html?hpt=ieu_c2
So called 'tramp stamps' are often joked about...but branding workers with barcodes to show ownership...is not funny...and a serious business in Spain.
Madrid police busted 2 prostitution rings operated by Romanian nationals...and rescued a teen who was tattooed with a barcode...that showed ownership...and the amount of money she owed the pimps.
The woman, 19...also had her head and eyebrows shaved...as punishment for trying to flee.
Police have arrested 22 people.