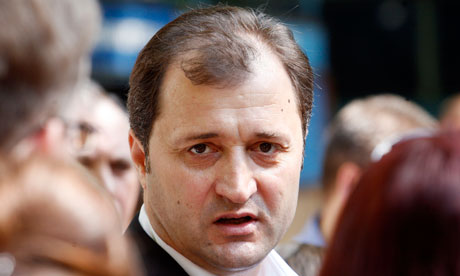 GUARDIAN/ Le MONDE
Moldova is one of the poorest nations in Europe...and has been without a president...for two years.
One of 4 residents still works abroad.
Yet only 47% favor joining the EU.
Despite relative free speech...the leadership led by PM Vlad Filat (foto)...can't seem to close the EU deal with its own citizens.