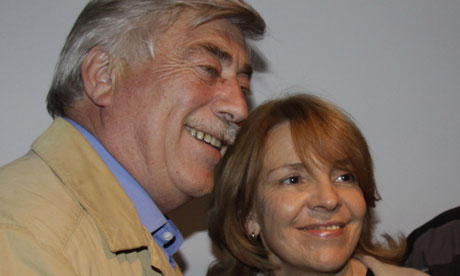 LINK CHANGE/ AP/ GUARDIAN
New Rio Negro Governor Carlos Soria, 62, was buried as more than 1,500 attended...just one day after he was shot dead...by his own gun...in his rural estate's bedroom...early on New Year's Day.
He was reportedly alone with his wife Susana.
Soria had been elected by a wide margin in October and inaugurated on 10 Dec. replacing the longtime ruling Radical Party.
In 2002...he served as the nation's chief of intelligence.
The shooting is shrouded with 'no comments' from officials...and described as a 'domestic accident.'
His wife has reportedly been sedated.