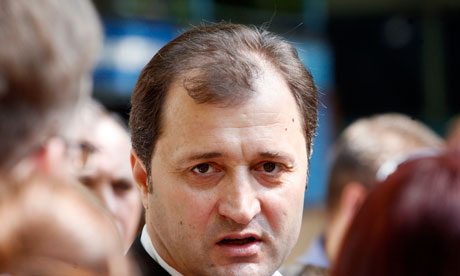 In 2009...the EU launched its Eastern Partnership/ EaP...for the 6 former Soviet republics: Moldova, Belarus, Ukraine, Georgia, Armenia and Azerbaijan...to help them westernize their economies...and eventually join the EU.
This report by Luke Harding claims that partnership 'is in trouble'...and 'disarray.'
Moldova...the most likely candidate...is in now crisis after its government collapsed in March.
Always opportunistic...President Putin has moved in and tried to woo the 6 with incentives.
http://www.guardian.co.uk/world/2013/apr/30/moldova-implications-overtures-eu-russia