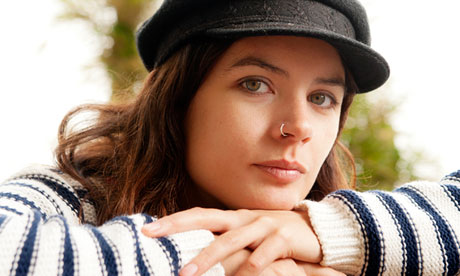 http://www.guardian.co.uk/world/2012/nov/20/chile-student-rebel-camila-vallejo
With: 2:43 captioned interview video
An avowed communist... Santiago student protest leader Camila Vallejo...has been jet setting around the world...giving speeches...gathering attention and honors.
Disappointingly...she traveled to Cuba...and was warmly greeted by strongman Raul Castro.
Since 2011...Vallejo, 24...has been the attractive face of student unrest in Chile...and elsewhere.
As the former head of Chile's most strident student union...she led violent protest after protest against the high cost of education there...against conservative billionaire President Sebastian Pinera's policies...and his water cannon, tear gas and rubber bullet shooting police.