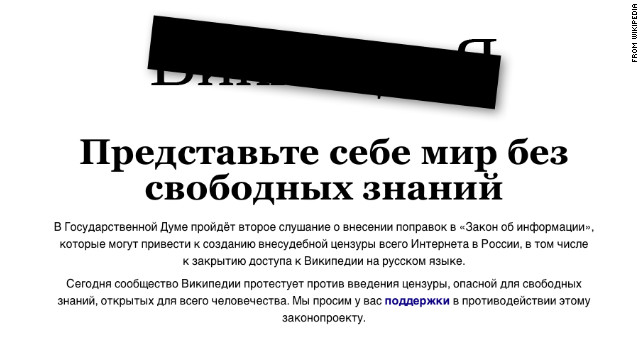 http://www.guardian.co.uk/world/2012/jul/10/russian-wikipedia-shut-down-protest
What would the world do without Wikipedia?
This morning...the blog's editor needed info...FAST...on how to counteract the effects of massive capsaisin exposure...after cleaning 2 pounds of fresh jalapenos for pickling...with unprotected hands. Capsaisin is the active ingredient in mace/pepper sprays.
Advice?
Duh...don't do it ungloved!!!
But...if you say what the heck...Vaseline/petrol jelly...brings some relief.
Thanks...Wikipedia!
In Russia...President Putin and his supporters want to amend a new information bill that could threaten the freedom to look-up info even on Wikipedia.
Users there fear a firewall...like China's...that bans accessing certain websites.
A ministry already has a list of over 1,000 websites deemed 'extremist'...to be shut down.
Maybe even this site...which has many visitors from Moscow.
So...the Russian branch shut down...for the day...as a protest.