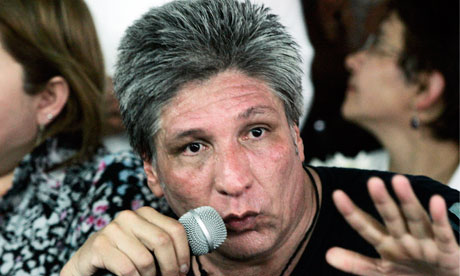 http://www.guardian.co.uk/world/2012/may/18/colombian-politician-arrested-farc-plot?newsfeed=true
The arrest of a former Cali lawmaker...Sigifredo Lopez, 48...for allegedly helping FARC rebels capture 11 colleagues in 2002...is stunning Colombians.
The 11 captives were later murdered...but Lopez also among the kidnapped...alone survived...and was eventually released by the narco rebels in 2009.
A recently discovered video...found on a dead rebel leader's computer...is the prime evidence that there was an inside man for the kidnappings.
Officials studied the dark video...and finally decided that legislative insider was Lopez.
FOR EVEN MORE DETAILS:
http://www.google.com/hostednews/ap/article/ALeqM5j1EglT0GIAtoVy6jPJqKoj1oqKUg?docId=20f4e3edc88c444ea53905d0ea63b75e