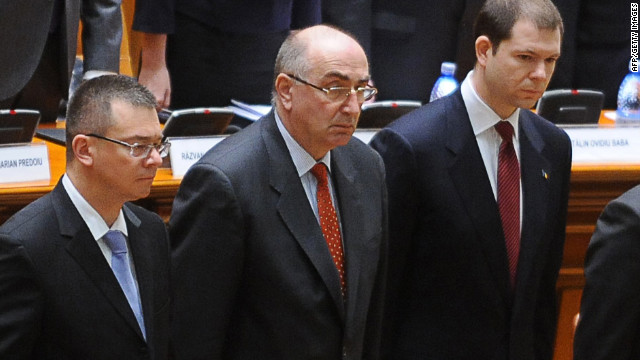 http://www.google.com/hostednews/ap/article/ALeqM5hY2l-jV71SuX5KCtYRfpw_BizvkA?docId=bf40972eecb14a9dbb0eb1b8aaec2ffe
It only took 3 months...but for the second time in 2012...the government has fallen.
PM Mihai-Razvan Ungureanu (above left) was replaced...after a censure motion passed.
President Basescu appointed Victor Ponta as the new PM.
Ponta must now form a new cabinet...that must be approved by parliament.
However...in Prague...PM Petr Necas' (above) government barely survived a no confidence vote...as anger grows there over new austerity measures...a sales tax increase...and a 7% tax hike on high income earners.