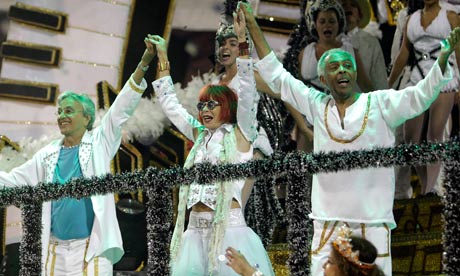 http://www.guardian.co.uk/world/2012/mar/02/tropicalia-artists-condo-name-row
Some of Brasil's best known singers are blasting an ultra luxurious Salvador, Bahia condo project...because it is calling itself...Tropicalia.
Led by Gilberto Gil, Rita Lee and Caetano Veloso...the musicians say the label Tropicalia... belongs to music they created in the 60's...not a condo project.
They claim use of the word...is an 'affront' to their legacies.
Former culture minister Gilberto Gil is even threatening legal action.