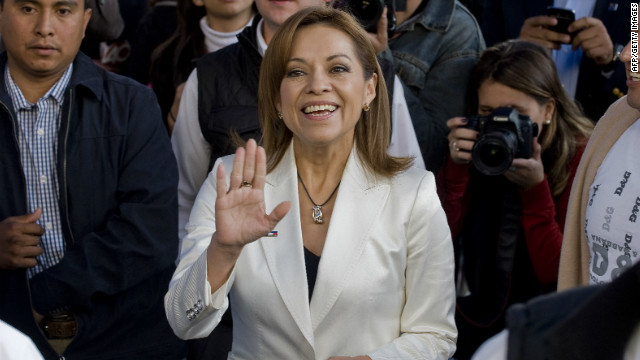 LINK CHANGE/ More Details on Mota.
http://www.google.com/hostednews/ap/article/ALeqM5hn-iPDBKnlp7dwe9r5pwQZh1MFKQ?docId=85959c7ee709492ebcf8e2e32786c0d0
As expected...outgoing President Felipe Calderon's conservative PAN party selected Josefina Vasquez Mota, 51...as its nominee for July's presidential election.
She garnered 55% of the delegates' votes.
If elected...the former education secretary would be Mexico's first woman chief executive.
It is also the first time the PAN has selected a woman to run for the presidency.
Vasquez Mota's probable opponent is the PRI's handsome...if intellectually challenged... former governor...Enrique Pena Nieto.
Current polling shows her trailing Pena Nieto...by 20 points.
Mota is a devout Roman Catholic...still married to her high school sweetheart...and says she has suffered first hand from Mexico's machismo.