http://www.dailymail.co.uk/news/article-2243924/Architect-Oscar-Niemeyer-recreated-Brazils-sensuous-curves-concrete-dies-aged-104.html
With: 21 Images
After months of lingering illnesses...legendary architect Oscar Niemeyer has passed away in Rio...at age 104.
Rio's mayor declared 3 days of mourning.
He was a steadfast communist...and close friend of Fidel Castro.
He famously designed Brasil's entire futuristic capital...Brasilia in 1960...and more than 600 structures around the globe...including much of the UN complex.
Niemeyer said his creations were inspired by the sensuous female form.
The architect was still working on projects just days before death.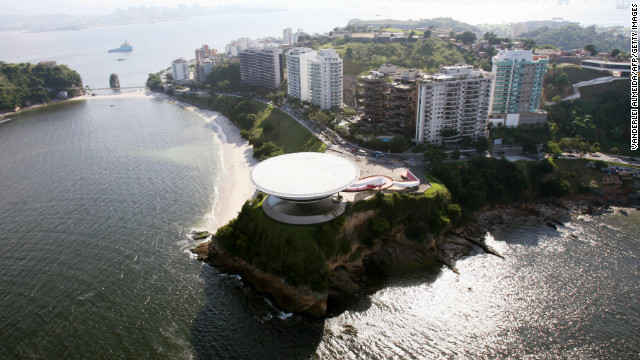 ! NEW! SEE: 10 MORE IMAGES:
http://www.pbs.org/newshour/multimedia/niemeyer_12-3/index.html