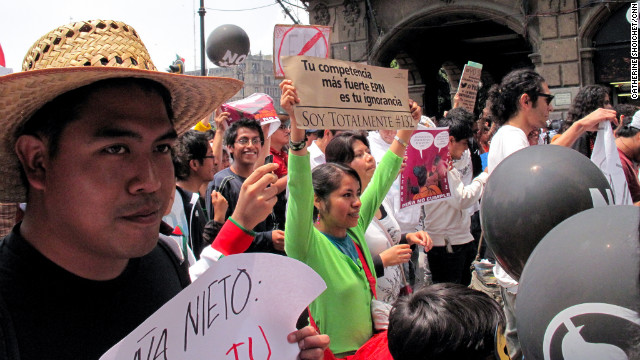 http://edition.cnn.com/2012/06/27/world/americas/mexico-student-protest-movement/index.html
LONG READ...With 9 fotos.
A growing youth movement...especially among university students...is adding to the frenzy ahead of Sunday's presidential election.
The 'Yo Soy 132' internet campaign has fed rallies and protests against the cozy...possibly corrupt...relations especially between the PRI party and Mexico's 2 major TV networks.
The young have suffered during the PAN's 6 years...with high unemployment...and a huge number of ninis...neither employed nor in school...and ripe fodder for narco recruitment.