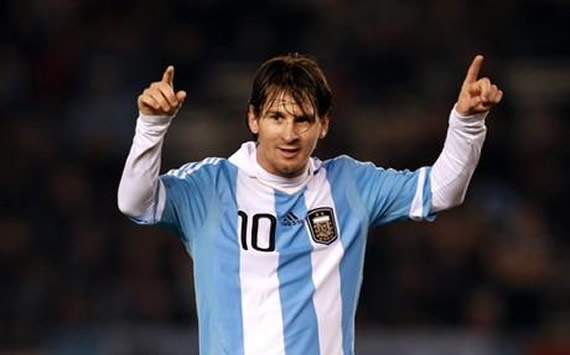 http://www.hindustantimes.com/sports-news/Football/Now-Messi-tricks-for-Argentina-too/Article1-819523.aspx
Lionel Messi scored a nifty 'hat trick' (3 goals) against the Swiss team in a Bern friendly...finally showing Argentina that he had some fire power for them...and not left in Barcelona.
"Now things have worked out," he said. "The team won (3-1) and we did well. It's special because it happened with the national team."
Messi's failure to score in the 2010 World Cup...and even the 2011 Copa America...baffled and angered many football obsessed Argentines.
TO WATCH 1:10 Highlights:
http://www.youtube.com/watch?v=ebLqHcz5ckc&feature=player_embedded