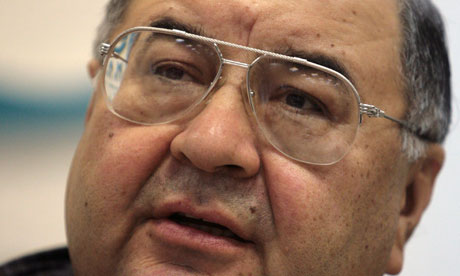 LINK CHANGE/ BBC
Alisher Usmanov (above)...billionaire metals oligarch and owner of Kommersant publishing house...fired his magazine's longtime chief editor Maxim Kovalsky and another executive...for publishing a photograph with an obscene message about PM Vladimir Putin.
More than 60 members of the magazine signed an open letter of protest over the firings.
The KOMMERSANT magazine had pictured a paper ballot with the words "Putin, go ###k yourself".
The foto caption read: "A correctly filled out ballot recognised as invalid."
The magazine's publisher also resigned.